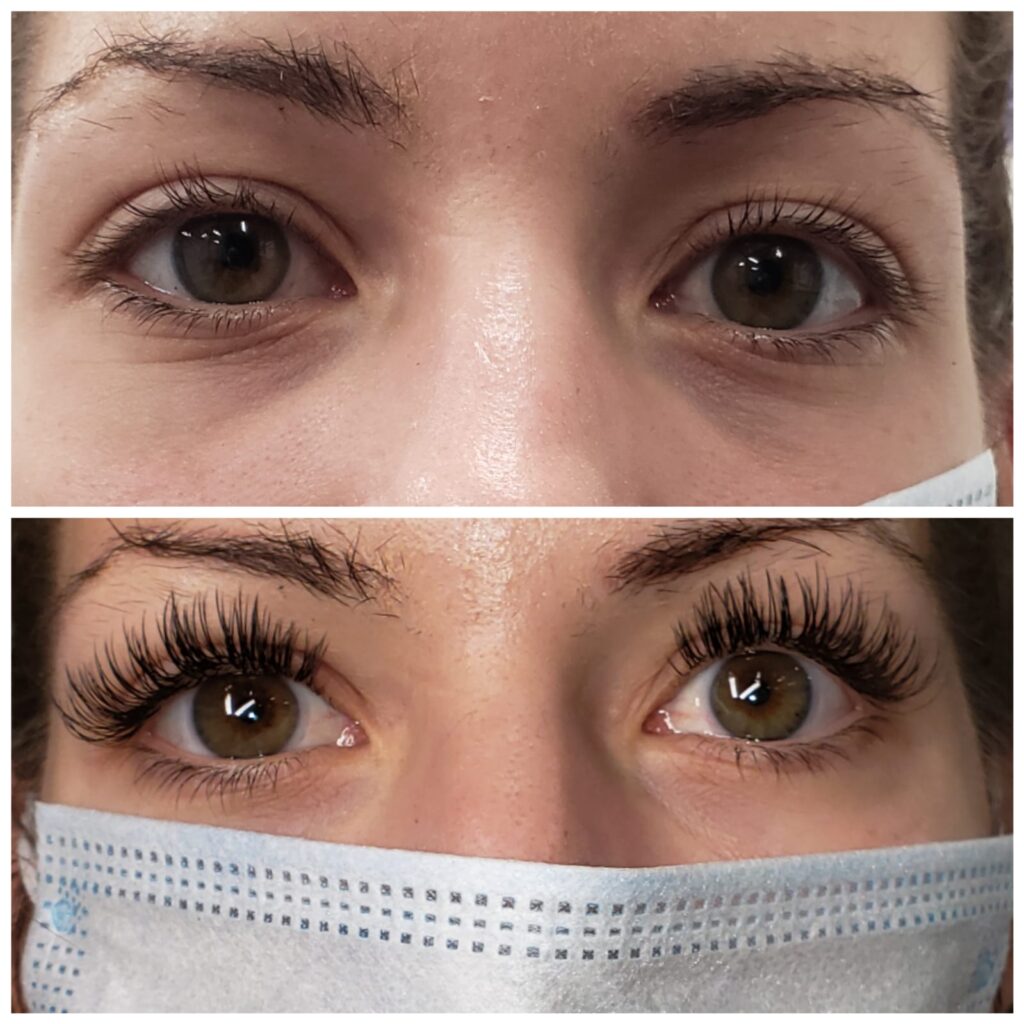 Learn from the best for lash extensions! Lash Artist Lindsy provides the highest quality classic lash extension training. Find out about her Eyelash Extension Apprenticeship program!
Lash Artist Denise provides the greater Niagara Region with some of the best Volume lash extensions and training.
Apply now into one of our eyelash extension workshops or training programs https://naeinc.ca/apply-now/ !
Frequently Asked Questions about Eyelash Extensions
How long do lash extensions last?
If applied properly, lash extensions last through a full lash cycle (one to two months). Appointments are typically every three to four weeks to keep a full look.
How much do lash extensions cost?
Eyelash appointments range from $50-$200/ appointment
What are the aftercare steps for lash extensions?
Aftercare is extremely important. Avoid getting the lashes wet after the appointment. Try not to tug at the lashes, brush them regularly and avoid oil based make up products.
How do I prepare for a lash appointment?
Avoid wearing eye makeup prior to your eyelash appointment (mascara, eyeliner, and eye shadow).
What are the health risks involved with Lash Extensions?
Eyelash extensions have minimal health concerns. The eyelash adhesive could potentially cause allergic reactions, bacterial and fungal infection or irritation to the conjunctiva or cornea.