Come visit us! Our 3 level multipurpose beauty hub has everything beauty. Beauty school, beauty services and beauty suite rentals. We pride our business on women empowerment and entrepreneurship. Tour our building to see if you want to join the Glam Squad!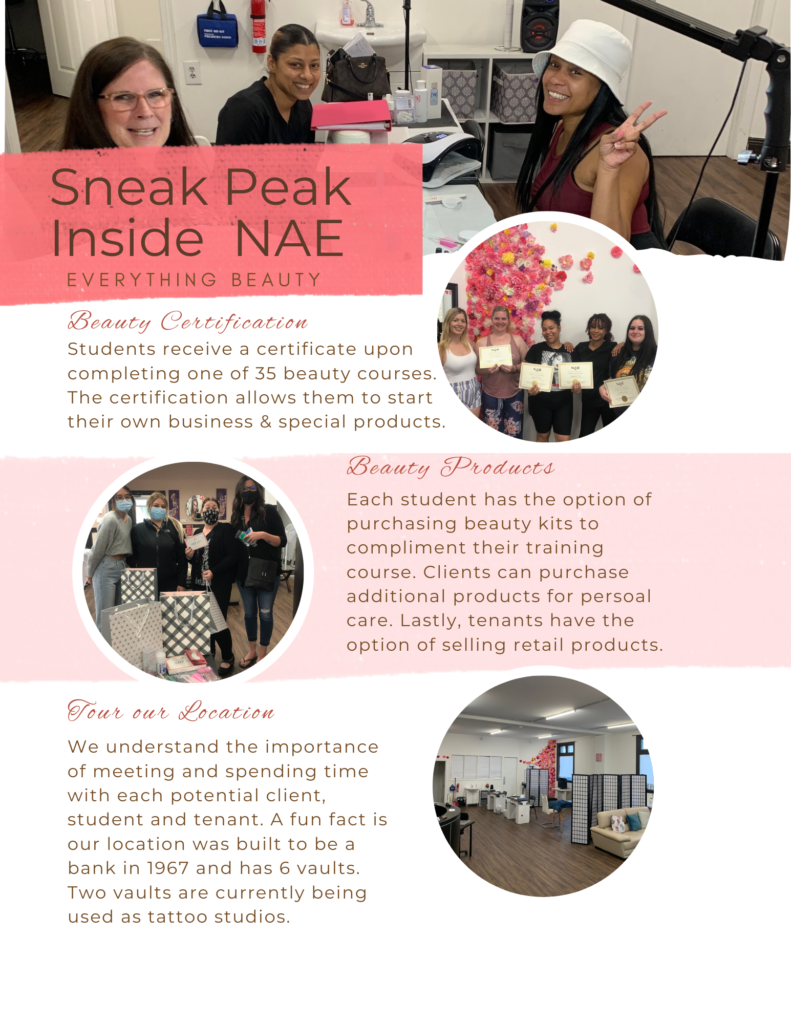 Find everything beauty at the National Association of Estheticians. Our fun and loving beauty hub is one of a kind. This thriving beauty business sells beauty services, training courses, products and beauty suite rentals.
Some of the things you'll see at NAE:
Create entrepreneurs
Provide ongoing support for everyone
Specialize in the beauty industry
Promote diversity, race and gender inclusion
Have a sense of community
One stop beauty shop
Our mission is to create a fun, loving and safe atmosphere. We want individuals to feel pampered, accomplished and respected. Everyone is are a part of a community.
We believe there are many ways to define beauty. Our success derives from the overal experience someone has from the moment they walk in the door.
We value the importance of every individual: our clients, teachers, students and team members.
Our system is unique, complex and exciting. NAE is one of a kind. From bulletproof franchisee training to support.