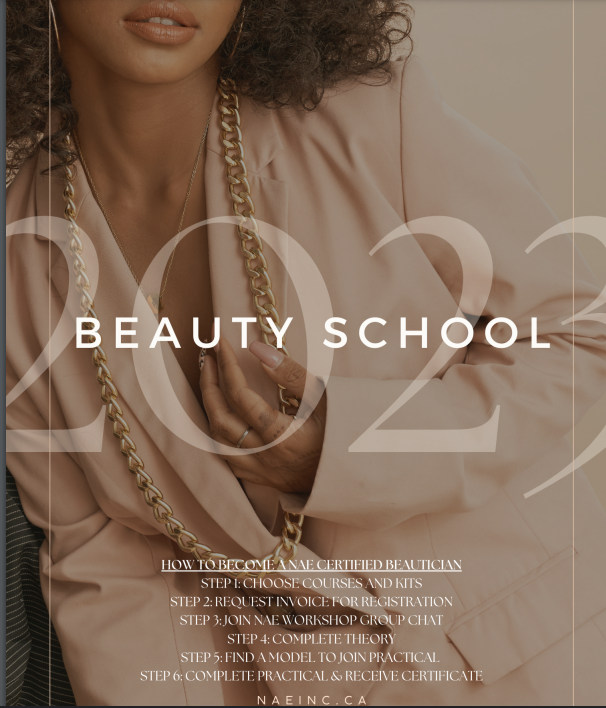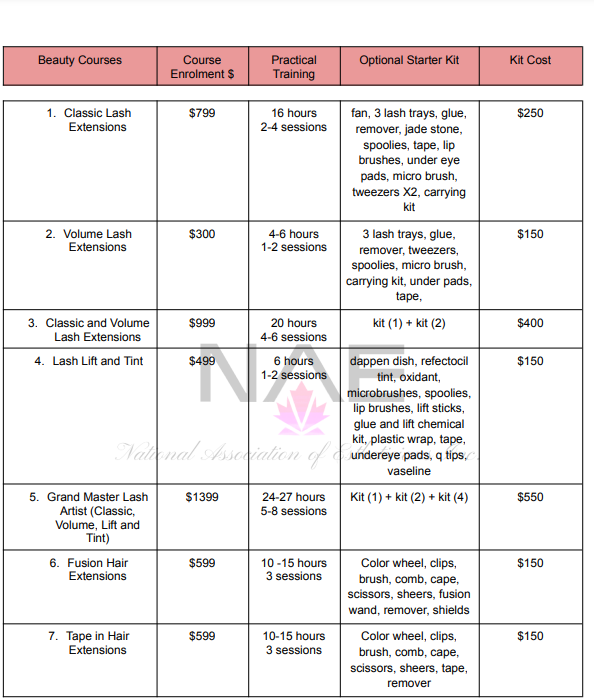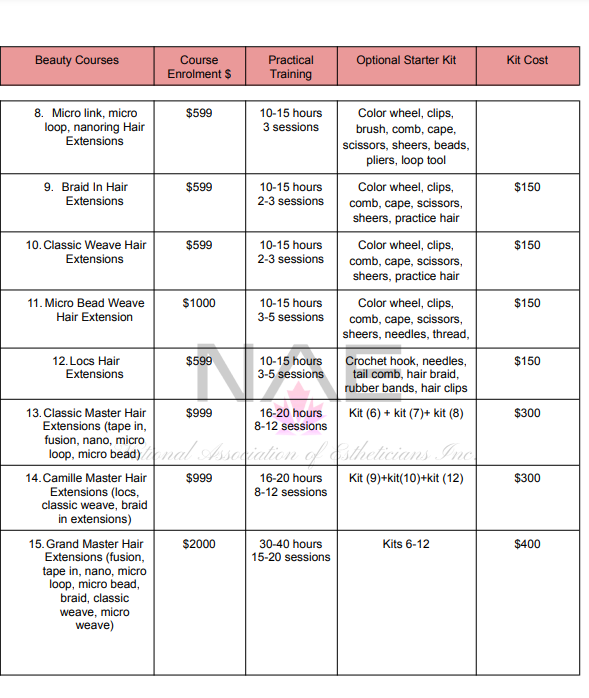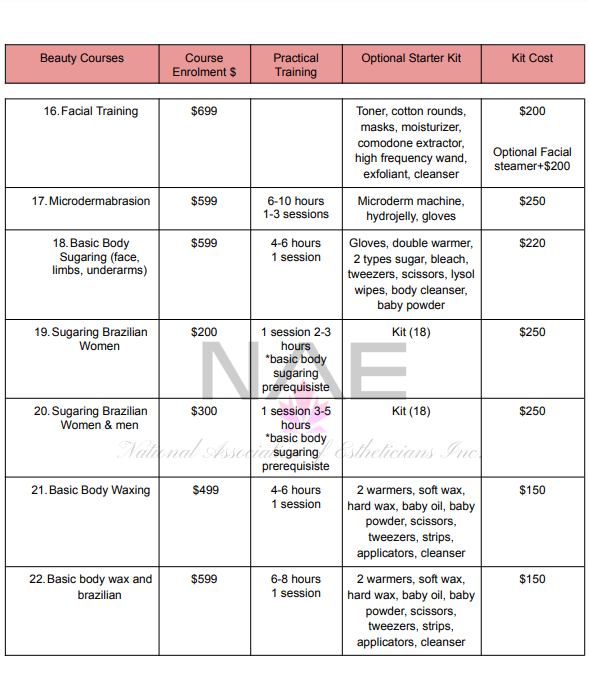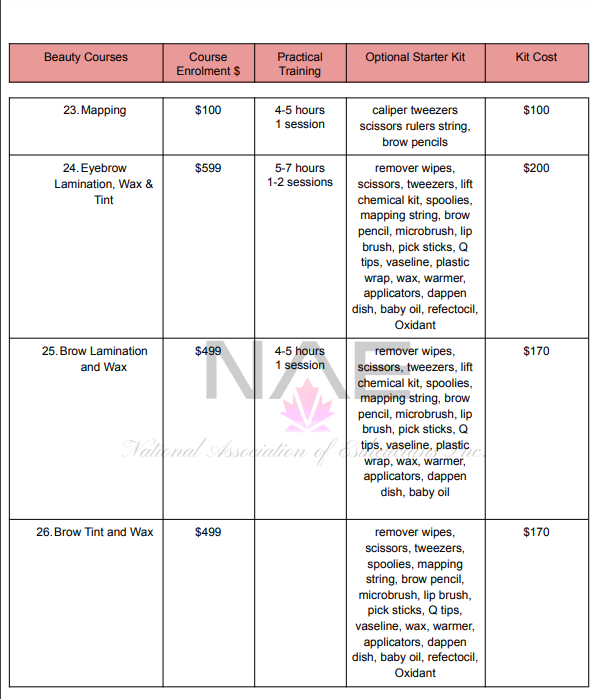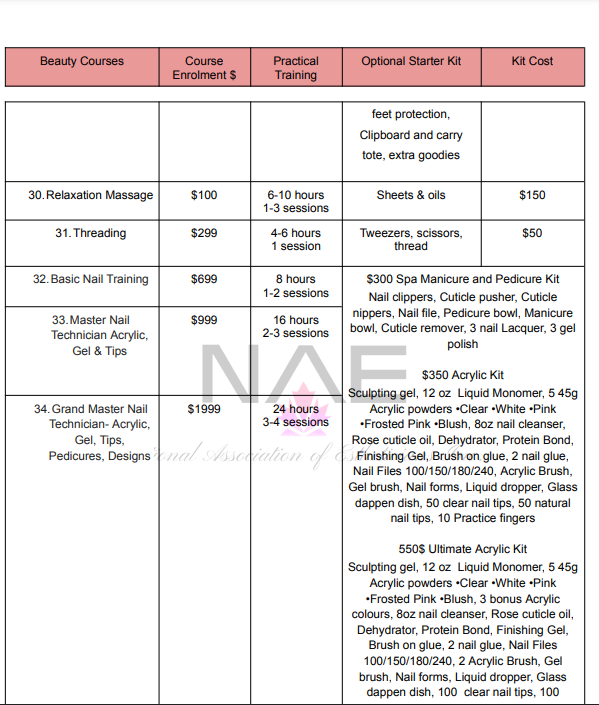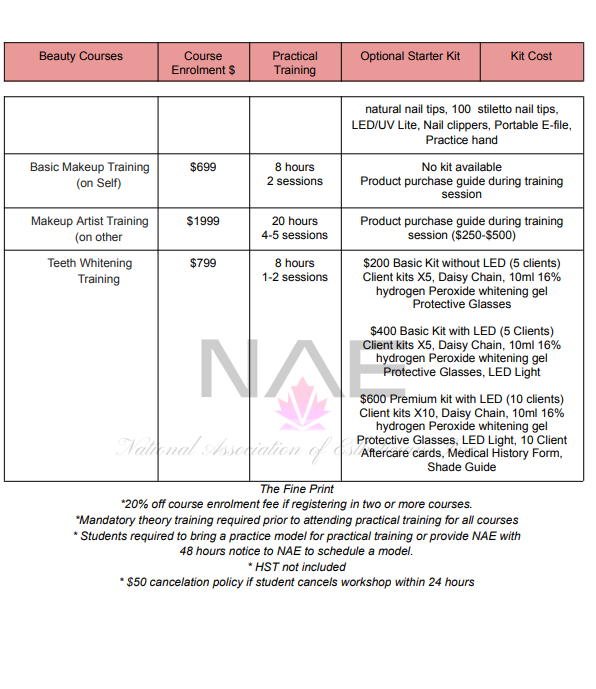 2023 Best Beauty Course Curriculum
Time to start your career as a Beautician! The National Association of Estheticians (NAE) provides the best training courses by using online and practical learning. Private learning, online, workshops and small group options are available. We have the most and best beauty courses! We offer hands on certifications and online certifications.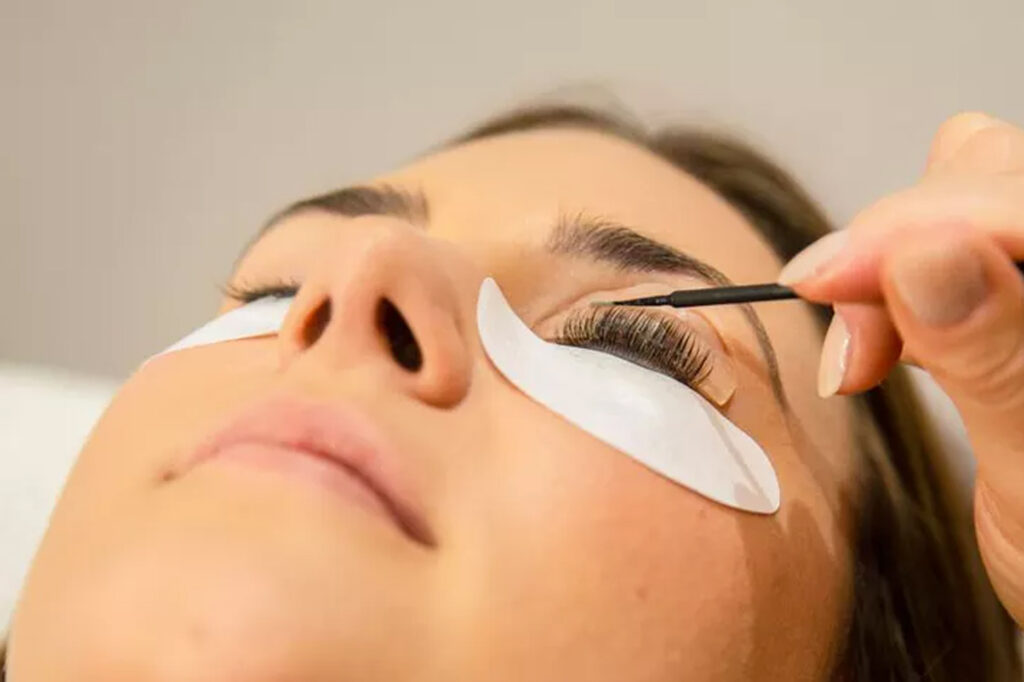 To register into a course, students sign a course enrollment agreement and complete payment in full either online or at the St. Catharines location.
We take e-transfer payment. Cash, debit or credit can be taken in-person at the St. Catharines location.
For any questions, contact NAE at
289-968-2028
We are Taking New Students!
We have over 20 amazing beauty courses available! *Add a beauty kit *Online Training Options *HST not included *Payment plan available
Hair Extension Course Workshop