The Brow Tinting Artist Course Training is available for $499 + hst. Currently, the course is being offered in St. Catharines.
To register, email us at [email protected]
Learn more about microblading.
Back to Courses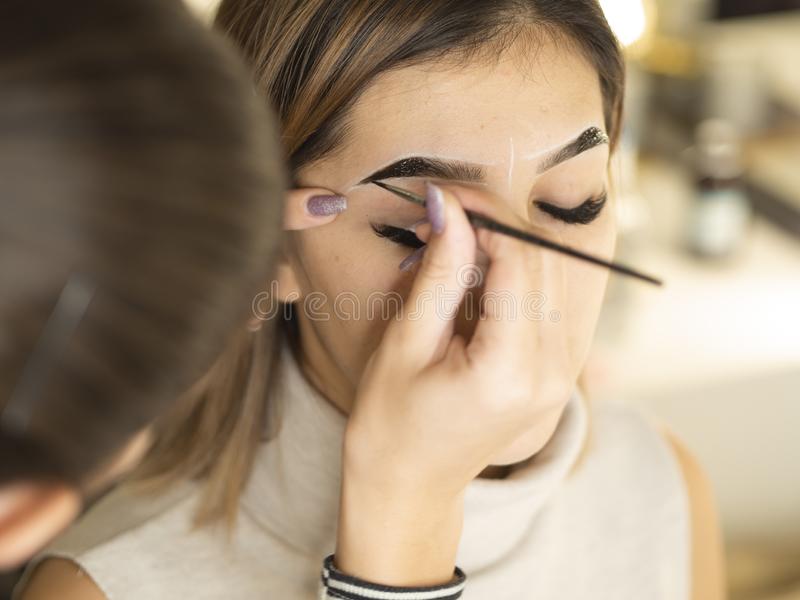 The Brow Tinting Artist Course Training Overview: Now Open | Beauty Certification Programs
Brow tinting is a non-invasive treatment to create an ombre faded eyebrow. It involves a henna ink sitting on the brow line for temporary results. Henna tint brows lasts four to six weeks. Custom looks can have a raise a client's arch, extend their tails or give them a thicker brow. We hope you are as excited about your new service as we are! Please remember that if you ever have any questions or require additional training, do not hesitate to contact us. We want to make sure you are comfortable and confident in your skills, and that you are always eager to learn and improve.
About The Training Course
This Brow Tint Artist Training Manual will go into detail on health and safety, business tips, brow tinting, brow shaping, the tool kit, hair anatomy, the brow lift process, practice questions, document guides and key terms. This 10-hour course will also involve shadowing a brow lift artist, practical experience and a practical exam to receive the Brow Tinting Artist Certificate.
Best of luck on your new journey!
Health and Safety
Public Health routine inspections are required for all brow artists at least once a year. It is important to contact Public Health prior to beginning servicing clients to make sure the work station and tools are up to their standard. To contact your Public Health branch call 647- 260-7100. Proper training, knowledge and constantly practicing health and safety are important for the client and artist's well being. Our courses teach Health and Safety, allergic reactions, proper requirements for brow tinting, cross contamination and infections.