Facial Training Course | Beauty Certification Programs
Facial Artist Training Course Now Open | Weekly St. Catharines Training
The Facial Training Course is available for $699 in St. Catharines. Starter kits available.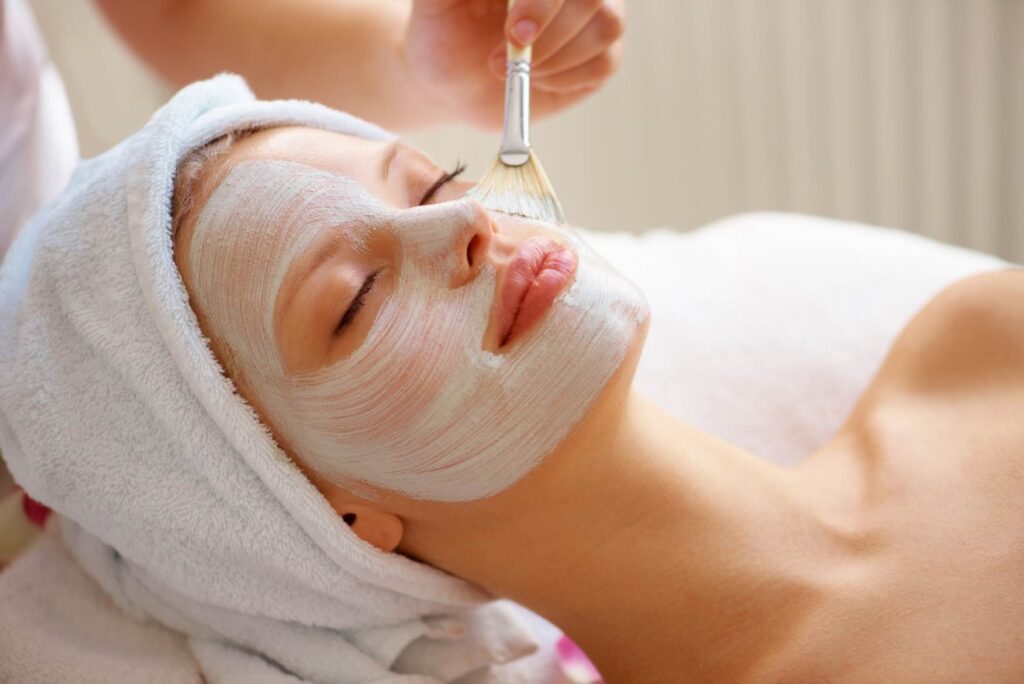 Facials are a beauty service available for most men, women and teens. It involves cleansing, exfoliating, moisturizing and massaging the face. Facials are not restricted to just the face- they can also be done on other parts of the body like back and neck! There are a variety of facials including basic, hydrafacial, chemical peels, laser facials, anti-aging facials, hydrojelly facials and much more.
Facials serve a variety of purposes including removing blemishes and acne, hydrating the face, anti-aging and exfoliating. A proper understanding of the anatomy of the skin and consultations is extremely important for overall client satisfaction. Facials can have a variety of ingredients from cucumbers to coffee beans. Ensure you are aware of any client allergies and all ingredients in the facial products you choose to use.
Our basic facial course summarizes all types of facials and trains beauticians on basic facials & hydrojelly facials. We will go into detail on health and safety, business tips, tools and ingredients, skin anatomy, the facial application process, practice questions, document guides and key terms. We can't wait to get you started on your Please remember that if you ever have any questions or require additional training, do not hesitate to contact us. We want to make sure you are comfortable and confident in your skills.
Facial Beauty Starter Kit $200
Toner, cotton rounds, masks, moisturizer, comodone extractor, high frequency wand, exfoliant, cleanser. Add a steamer for $200