The Microblading Artist Course Training is available for $1399 + hst. Currently, the course is being offered in St. Catharines.
To register, email us at [email protected]
Learn more about microblading.
Back to Courses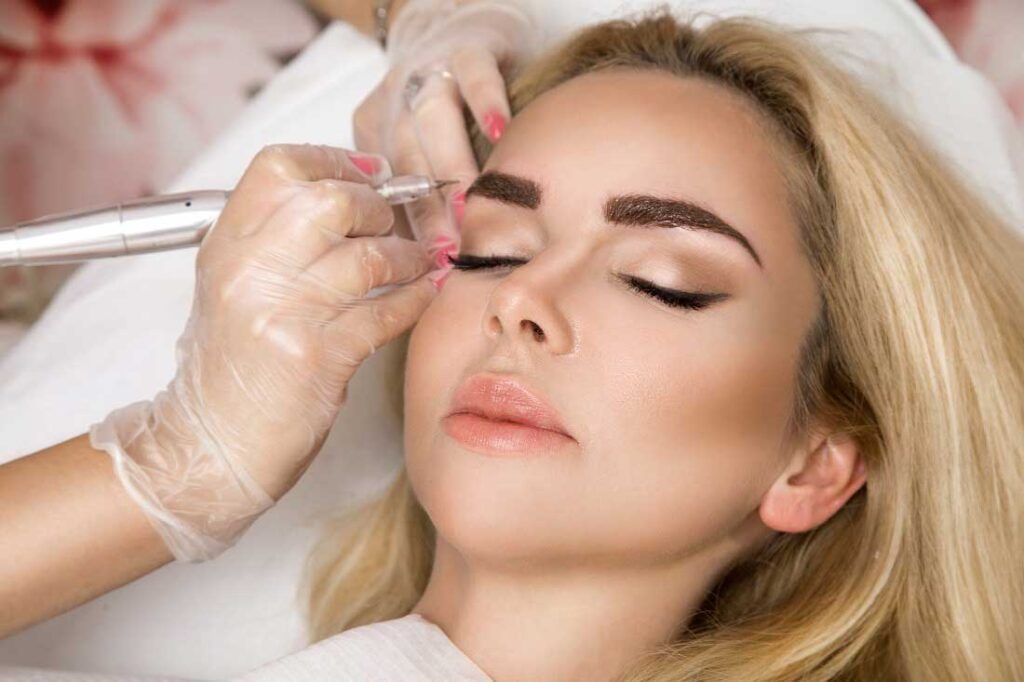 The Microblading Artist Course Training Overview: Now Open | Beauty Certification Programs
Microblading is the semi‐ permanent, cosmetic tattoo procedure to fill in sparse eyebrows. Perfect eyebrows create symmetry to the face and enhance natural beauty. They add shape and fullness to the face giving it a youthful and uplifted look. Microblading creates the impression of a fuller, natural eyebrow.
The Microblading Artist Course
NAE provides a Microblading Artist course which goes into detail on Health and Safety, Business Tips, Microblading Tool Kit, Skin Anatomy, Blades, Pigments, The Microblading Process, Practice Questions, Document Guides and Key terms. This 20-hour course will also involve shadowing a microblading procedure, practical experience and a practical exam to receive the Microblade Artist Certificate.
Microblading Health and Safety
Heath and Safety must be at the top of the microblade technician's priorities. Microblading is an invasive procedure and the artist is puncturing the client's skin. If the microblading tools or work area is not properly cleaned and sanitized, there is risk of transmitting diseases and infections. Microblading can lead to infections with blood-borne pathogens including Hepatitis B (HBV), Hepatitis C (HCV), Human Immunodeficiency Virus (HIV), human retroviruses, bacteria and pathogens (Anton, Chris, McClellan, Debbie, Lousisi, Barbara, 2018).
Public Health routine inspections are required for all microblade artists at least once a year. It is important to contact Public Health prior to beginning servicing clients to make sure the work station and tools are up to their standard. To contact your Public Health branch call 647- 260-7100. Proper training, knowledge and constantly practicing health and safety are important for the client and artist's well being. Our courses teach Health and Safety, allergic reactions, proper requirements for microblading, cross contamination and bloodborne pathogens. Our courses are based off the Infection Prevention and Control Best Practices for Personal Services Settings by Public Health.