The Spray Tanning Artist Course Training is available for $999 + hst. The course is being offered in St. Catharines .
To register, email us at [email protected]
Learn more about Spray Tanning
Back to Courses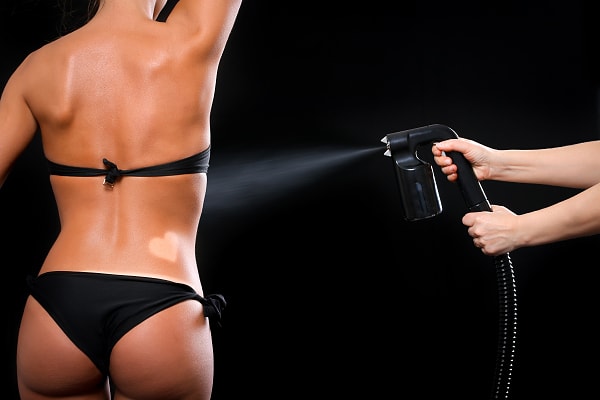 Congratulations on making the decision to become a spray tan artist! Sunless tanning give skin a tanned look without exposing it to UV rays. Spray tanning involves spraying the skin with a formula making it appear more tanned and even. It's is a safer way to tan compared to tanning beds and sun tanning. It can be performed in a tanning salon, beauty salon from home or mobile. Staying up to date with new products, techniques and services is incredibly important if you wish to have a successful career. Please remember that if you ever have any questions or require additional training, do not hesitate to contact us. We want to make sure you are comfortable and confident in your skills, and that you are always eager to learn and improve.
Best of luck on your new journey!
About The Beauty Kit ($750) & Course
The Spray Tan Artist guide will go into detail on health and safety, business tips, spray tanning tool kit, theory, skin anatomy, the spray tan application, practice questions and key terms. This 10-hour course will also involve shadowing a spray tan artist, practical experience, an exam and a practical exam to receive the Spray Tan Artist Certificate. The optional beauty kit ($750) includes: Spray tan machine, replacement filter and hose, spray tan tent, solution medium base, PH balancing spray, Barrier cream, hair nets, feet protection, Clipboard and carry tote, extra goodies